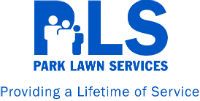 Just Imagine the Ideal Business Partner...
The companies who have established a business relationship with Park Lawn have greatly benefited from a labor force truly capable and motivated to work. Our work force is actively engaged in all aspects of the services we provide to each vendor we serve. Park Lawn will customize our services to meet your company's individual needs. With our extensive history and proven record of customer satisfaction, we can help you bring your product to market quickly. Our efficient assembly operations ensure that your work is completed promptly, with the utmost care and precision and all work will be completed to your specification. We are committed to quality! Our commitment to providing quality services to our vendors is rooted in our belief in providing quality services and opportunities to people with disabilities. We offer our customer's a convenient, competitively priced service to get the job done right… the first time!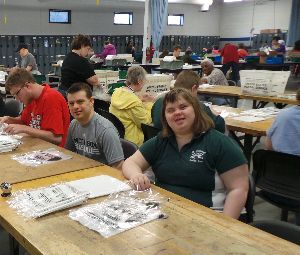 Our services include:
Specialized Assembly
Boxing      
We would be happy to provide you with a no obligation quotation and you can take advantage of our New Vendor Discount. We are certain that you will become one of our many satisfied repeat customers. If you have questions or wish to discuss your project needs, please contact our Production Manager, Angie Sechrist (708) 425-7377 extension 238 or  e-mail at asechrist@parklawn.com today!